All Motors v2.3 Free Race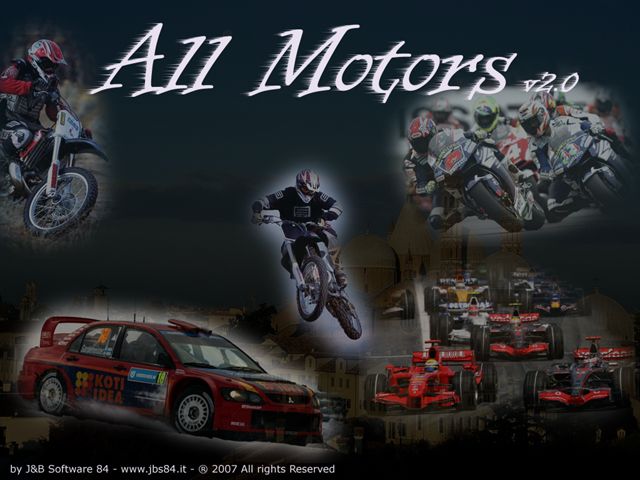 ---
Watch all the records of other pilots.
Discover all the paths of All Motors NET from the menu
Discover all the features of vehicles from the menu
New Forum: Please enter your comments or spear challenges to the other pilots from the "Record/Forum" menu
---
an overview
This is a small summary of the game ALL Motors NET.
Every time that collection a record Internet and will be visible to everyone at any time and and ready already a server (a program) that the ability to play with several pilots.
This server will not only allow play multiplayer but will also serve for all those who want to see the challenges without running, i.e. with a series of visuals (camera) with which you can follow all races in real time.
"All Motors" you can run with automotive and motorcycle, and the latter with the "Control" key impenna and accelerates, even the car this key from a faster acceleration, we say type NOS.
With the keysPgUPePgDownYou can change the view from low camera almost attached to land at the Visual height cabin from outside the passenger compartment to distance from outside the passenger compartment above, near front and distant front.
"With the key"F1"you reposition the vehicle in the middle of the road is needed when medium breaks the engine or the manoeuvre to do is too long, with the key"F2"displays the mirror and with the key"F12"you can save an image of the race."
Keyboard cursor "darts" obviously serve to lead the way and with the bar space you inchioda with all four wheels (or two for the bike).
"Then we have the ability to have the manual transmission and then we added marches with the key"A"and scale with the key"Z" .
First (on the old All Motors) there was a check for steering wheel that is restored at the earliest (with a steering wheel and pedal structure is dosa the steering the acceleration and braking) and restored in 2009.